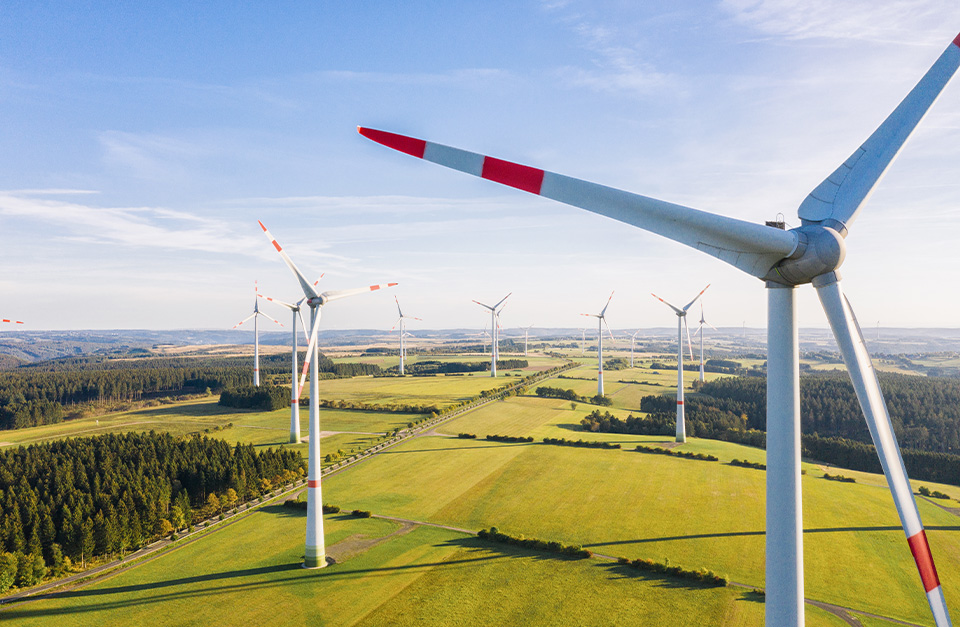 The Dahlem IV windfarm is the second one planned by DunoAir within the municipality of Dahlem. The wind farm is located partly on private land but the majority of the wind turbines (WT) are on land belonging to the municipality of Dahlem.
As a result of focused and intensive discussions with the aviation authority, it was possible to define a zone north of the Dahlemer Binz airfield, within which the WT can be built without hampering the approach and take-off. We are very proud of this solution as we have managed to find a very good compromise between the requirements of the aviation authority and our own.
In July 2016, we submitted the application in accordance with the Federal Immission Control Act. At the end of December 2016, we received the consent to construct the wind farm. All five foundations were created and the towers for three plants were buildt. In 2017, a lawsuit by NABU (a natural reserve composite) stopped the construction of the wind farm.
We then decided to go back into the approval process and to consider the main criticisms of the lawsuit in our current planning. The new application was submitted at the end of December 2018.
The application is currently in the open, as we have deliberately requested the formal procedure with environmental impact assessment.
Turbines
4 x E-126 EP4 (4.2 MW) /
1 x E-115 E2 (3.0 MW)
Location:
North Rhine-Westphalia, Euskirchen county, Dahlem
Further windfarms in planning