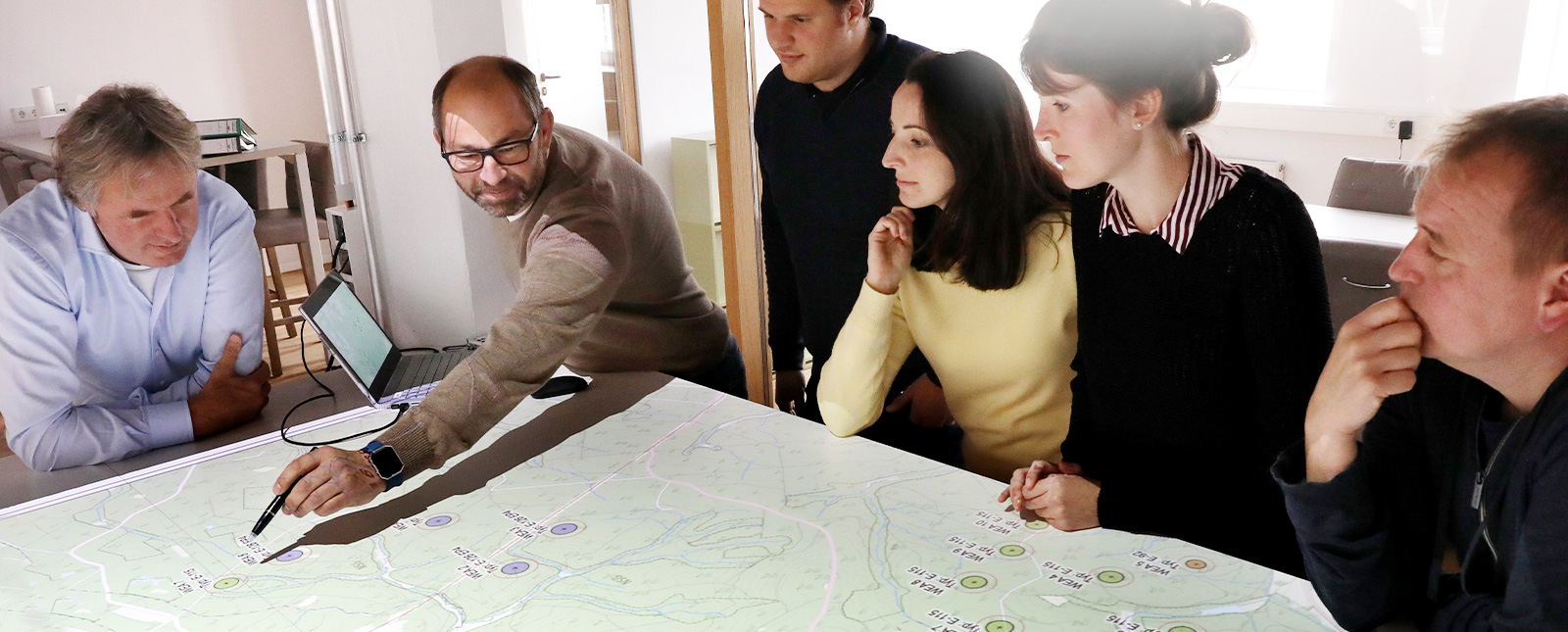 DunoAir - from operator to full-service company
Renewable energy sources are becoming increasingly important in the light of increasing demand for energy and the finite nature of conventional energy reserves. It was against this backdrop that Arjen Ploeg founded DunoAir B.V. in 2004. A company, which dedicates its complete commitment and know-how to renewable energy, with a primary focus on wind power plants.
A longstanding cooperation between Arjen Ploeg and project developer Marc Wiemann ultimately resulted in a decision to develop wind power projects independently and manage all aspects of design and construction.
The foundation of DunoAir Windpark Planung GmbH in the summer of 2009 marked the organisation's transition from a dedicated wind farm operator to a full-service company. Since then, the design department team has increased steadily in size and now focuses all its commitment and DunoAir - from operator to full-service company professional competence on developing and operating wind farms at preferred wind power locations in Germany and abroad.
DunoAir specializes in the following areas:
Project development: DunoAir Windpark Planung GmbH, Trier (D)
Operating management: DunoAir Windpark Management BV, Oosterbeek (NL) and DunoAir Windverwaltung GmbH, Rees (D)
Electricity trading: DunoAir Strom-Handels-GmbH, Rees (D)
DunoAir – Your perfect wind power partner because:
close and personal relations to all parties involved from the very first contact
we maintain a close and personal relationship with all stakeholders from day one
we regularly discuss project progress with all those involved in the project
we offer solid and professional project development
we focus on selected sites with optimum wind power potential
we guarantee sound financing
we ensure professional operational management
we deliver 100% green electricity from renewable energy sources
"As a family man, I want to help the future of my children and their children. The energy transition is an essential step, particularly as we now have access to a supply of clean, inexhaustible and affordable energy. This goal renews my resolve to play a leading role in the wind power industry every day."
Arjen Ploeg
Chief Executive Officer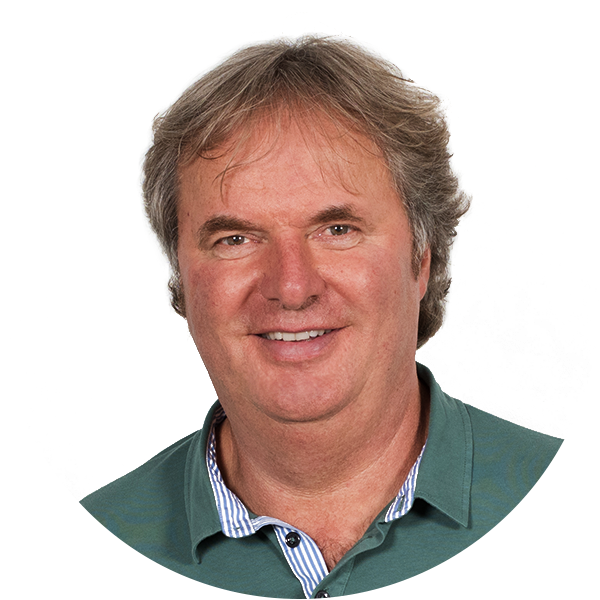 DunoAir corporate structure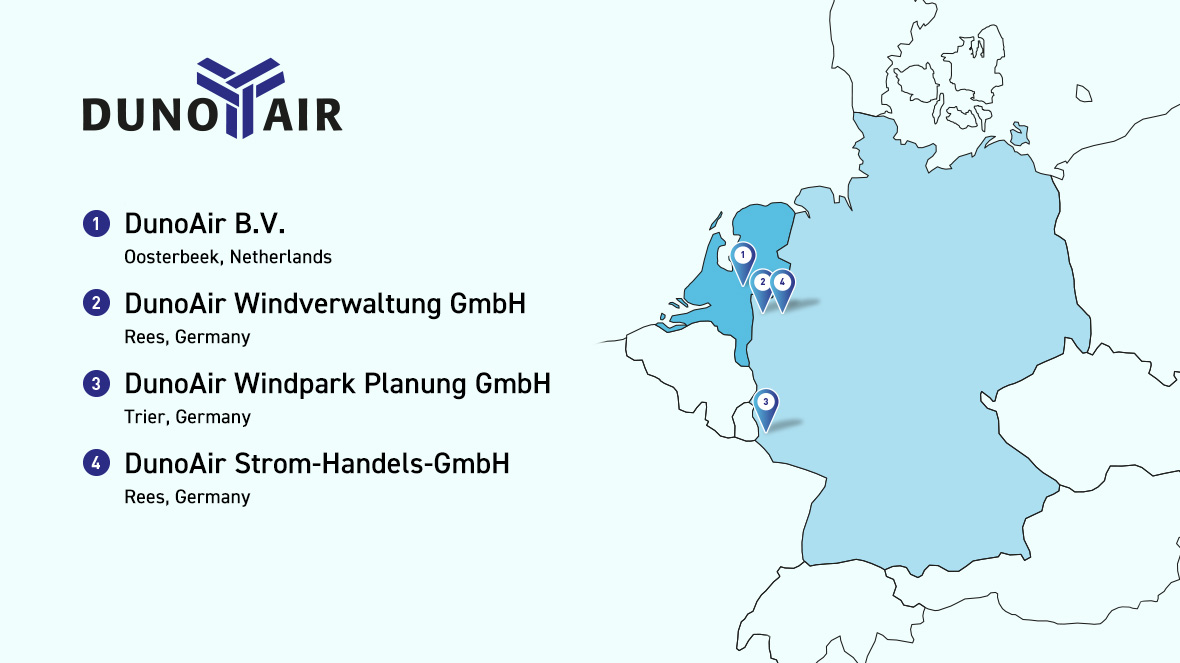 DunoAir B.V.
Stationsweg 2
6861 EG, Oosterbeek, NL
DunoAir Windpark Planung GmbH
Hawstraße 2a
54290 Trier, Germany
DunoAir Windverwaltung GmbH
Wertherbrucher Str. 13
46459 Rees, Germany
DunoAir Strom-Handels-GmbH
Wertherbrucher Str. 13
46459 Rees, Germany
Our business philosophy focuses on intensive contact and constructive collaboration with all project stakeholders. We ensure that both the municipalities and the landowners are closely involved in the project development process, and regularly inform them about project progress. This level of transparency is of key importance to us as it generates confidence and forms a strong base for good collaboration.
Our main priority is to ensure that these projects benefit residents living in the vicinity of DunoAir wind farms and stimulate the local economy. Our rental contracts are formulated in a way that directly links highenergy production to a high return. In addition, we make every possible effort to involve local businesses in our wind farms by awarding them orders for infrastructure and the mandatory compensation measures during the design and construction phases.
We are also aware of, and gladly embrace, our responsibilities with respect to the welfare of humanity and the health of the planet. We want to contribute to securing a reliable, economic and above all environmentally friendly power supply, both today and for future generations. DunoAir's vision is in alignment with the Californian and German governmental goals, as they aim to abandon nuclear power and strive for climate protection.
In addition to protecting People, protection of flora and fauna is also a primary objective in our philosophy. When designing and implementing our projects, we attach great importance to a complete and professional survey of the area to identify protected species of flora and fauna and always consider how our wind farms can make a positive ecological contribution.
The nature conservation surveys that are carried out as part of the planning permit procedure include identifying migratory, resting and breeding birds, bats, wildcats and further relevant species in each individual case.
In addition, we initiate scientific research. When we build one of our wind farms, we collaborate with Manfred Trinzen, a wildcat expert.
Our joint goal is to obtain information about the wild cats' behaviour and any behavioural changes that become evident during the construction and operating phases of a wind farm in a long-term study that continues for three years.
This measure far exceeds the requirements set by the authorities and is an impressive demonstration of our commitment to nature and the environment.
---
DunoAir Windverwaltung GmbH: Energy for the future.
In the wake of a rising energy demand and finite conventional energy reserves, renewable energies are becoming increasingly important for a successful and sustainable energy future. Against this backdrop, Arjen C.F. Ploeg in 2004 founded DunoAir B.V. that has since then dedicated its activities with great commitment and extensive expertise to renewable energies, in particular the operation of wind power plants.
The technical and commercial operations are organized and handled by the company's headquarters in Oosterbeek (NL). The management of our wind farms is provided by DunoAir Windverwaltung GmbH, headquartered in Rees.
---
DunoAir Windpark Planung GmbH: Full service windfarm planning.
With the formation of DunoAir Windpark Planung GmbH, DunoAir evolved further from an operator into a full service company. In the summer of 2009, DunoAir established the project development company DunoAir Windpark Planung GmbH seated in Trier, Germany. At that time, the longstanding cooperation between Arjen Ploeg and project developer Marc Wiemann eventually resulted in their decision to implement their own wind energy projects and take planning into their own hands.
DunoAir is your ideal partner for wind power!
Our company differs significantly from our competitors through:
close and personal relations to all parties involved from the very first contact
regular consultation with all stakeholders over the entire process
reliable and professional project development
focus on selected sites with highest possible wind potential
healthy financing concepts
a professional company management
Design department in Trier
DunoAir's team at the company's facility in Trier has grown steadily in recent years. In addition to Marc Wiemann, who manages the design department in Trier, Thilo Wemmer-Geist has been responsible for project management since 2010. Both have longstanding experience in the wind power sector and use their extensive knowledge to develop individual solutions for each project.
The design department's professional project development capabilities were further strengthened by the arrival of Christiane Würtz, a qualified geographer, in 2012. Laura Schmidt, who has an MSc in geography, has provided project support with great commitment and knowhow since 2016.
A qualified business and industrial engineer, Sonja Stauter has contributed new perspectives and brought her professional knowledge to bear in the area of project support since the spring of 2017. The latest arrival, Isabelle Saar, who has an MA in geography, has been responsible for providing project support in the design and construction phase since the summer of 2017.
The increase in staffing necessitated a move to larger premises. Since the end of September 2017, the team in Trier has worked from newly built offices in a former tobacco warehouse built in the Wilhelminian era.
The office area, which features an interactive touchscreen interface, mobile workplaces and a large conference room with a video communication system, provides a dynamic working environment with state-of-the-art technology.
Marc Wiemann has been planning wind energy projects at home and abroad for more than 12 years and successfully completed a variety of projects during this time. The Team of Windpark Planung has been complemented by the addition of Thilo Wemmer-Geist. He holds a university degree in geography and has comprehensive knowledge in the development of wind energy projects.
The object of DunoAir Windpark Planung GmbH is the development of wind farms in preferred wind locations from scratch up to their readiness for construction, both at home and abroad.
---
DunoAir Strom-Handels-GmbH: We market your electricity.
DunoAir Strom-Handels-GmbH was founded in 2011. The company has its headquarters in Rees, Germany and is responsible for brokering and trading electricity from renewable energy sources.
To ensure that the energy that has been generated is available to you, we also market the electricity. If the turbine owner/operator does not sell the electricity to the network operator responsible for the region, the electricity fed into the system can be sold - in non-subsidised form - to a buyer via a public grid. Direct marketing is mandatory in the case of new wind turbines. The electricity sold in this way can be subsidised via the market premium.
At the instruction of the wind farm operators, DunoAir Strom-Handels-GmbH negotiates with various direct marketing parties, such as Statkraft Markets GmbH, E.ON Energie Deutschland GmbH or EnBW Energie Baden Württenberg AG, in order to negotiate contracts at the best possible prices.
Because the wind turbines are remotely controlled, integration in the electricity market is so precise that they can even be used for energy balancing via the minute reserve arrangement. This makes even higher returns possible. So wind turbines play an increasingly important role in creating a functional electricity market based on a high proportion of different forms of renewable energy
The advantages of DunoAir Strom-Handels-GmbH's brokering services:
Many years of experience in the wind energy industry
Circumvention of negative stock market prices through intelligent direct marketing
Increased profitability for wind farm operators
100% renewable electricity at attractive rates