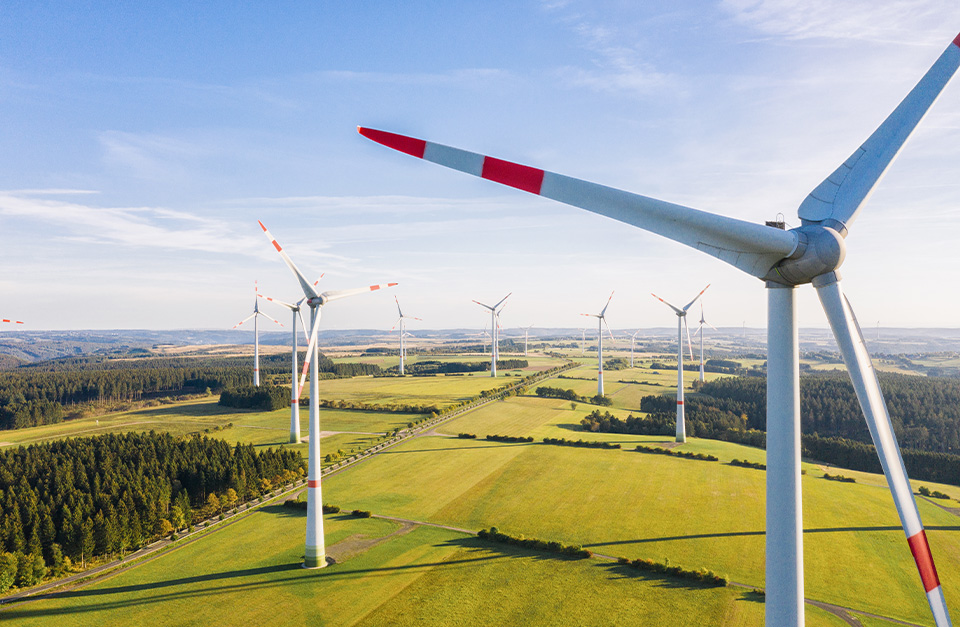 The Dahlem wind measuring mast recorded wind speeds within the planned wind farm in the municipality of Dahlem for 12 months. The results - more precise information on wind speed and distribution - helped to plan the wind farm in an optimal way.
The wind measurements were carried out until July 2014.
In order to successfully complete the height monitoring for the bats, the wind measuring mast was to be dismantled in October 2014. Due to miserable weather conditions, the dismantling of the mast could then take place in spring 2015.

Technical data:

Measuring mast height: 134,5 m
Location height: 634 m ü.NN
Measuring heights: 35 m; 71,5 m; 103 m; 130,5 m; 134,5 m
Measuring equipment:
7 x cup anemometer
4 x ultrasonic anemometer
4 x wind vane
2 x barometer
2 x temperature and humidity
1 x rainfall
1 x camera
In addition, so-called listening boxes for bat monitoring were mounted on the measuring mast in order to monitor bat activity near the ground and at height.
Planning: 2012
Construction: 2013
Commissioning: Juli 2013
Operator:
Dunoair Windpark Planung GmbH
Location:
North Rhine-Westphalia, Euskirchen county, Dahlem