-

t CO2 avoided
-

German three-person model-households supplied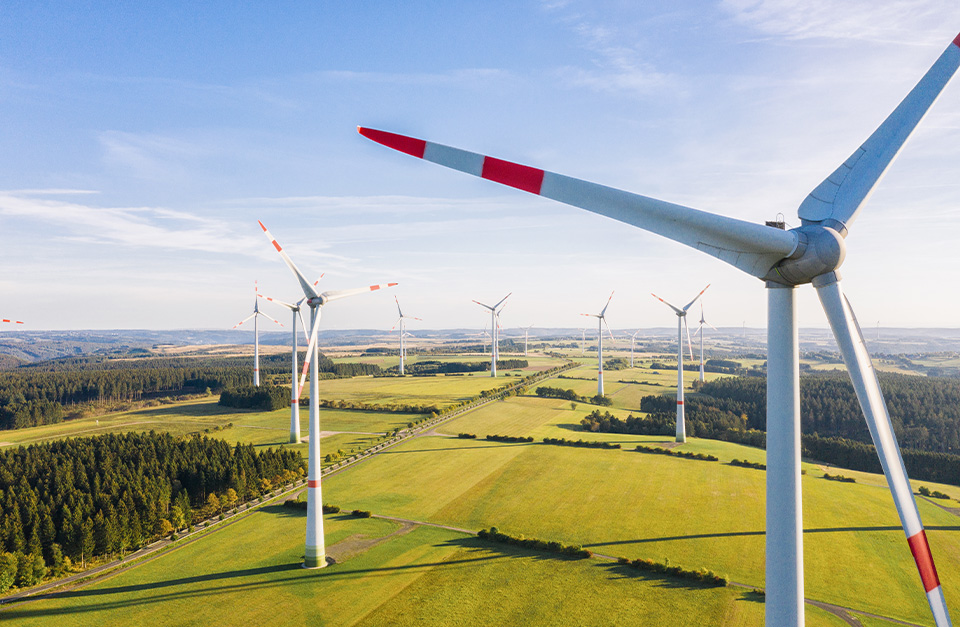 In the Kuhbett wind farm, four E-115 with a total output of 12.0 MW have been constructed on forested areas of the city of Bad Camberg and the Hessian Forestry. Private owners are not involved.
The area of the wind farm is one of the windiest areas in the entire region. However, in order to be able to correctly estimate the wind speeds at the location, DunoAir had therefore measured the conditions at 6 heights starting from August 2015 over a period of one year with a 140 m high measuring mast. The results then went directly into the planning.
In February 2016, DunoAir submitted the permit application according to the Federal Immission Control Act and received the notification at the end of December 2016. The wind farm was built mainly over the year 2017, so that the first wind turbines went into operation at the beginning of 2018.
The Kuhbett wind farm is connected to the public electricity grid via the Niederselters substation. Thus, about 7,300 average housholds can be supplied.
Show Energy Yield
Planning: 2015
Construction: 2017/18
Commissioning:
Early 2018
Turbines:
4 x E-115 (3,0 MW)
Location:
Hessen, Limburg-Weilburg County, City of Bad Camberg
| | |
| --- | --- |
| ESTIMATED YIELD | 28,3 MIO. KWH |
| CO2-SAVINGS | 17.500 TONS |
SO2-SAVINGS
16.400 TONS
ELECTRICITY FOR 7.300 3-PERSONS HOUSEHOLDS
Further windfarms operating