Mastershausen IV wind farm (2012/13)
-

t CO2 avoided
-

German three-person model-households supplied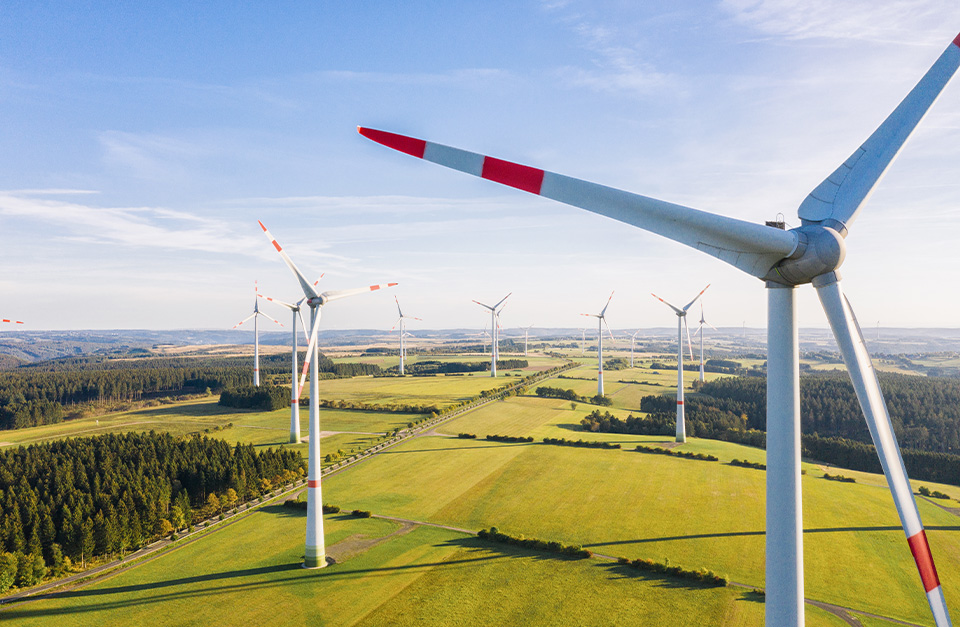 Masterhausen IV wind farm
The successful cooperation between the municipality of Mastershausen and DunoAir continued. As the third expansion of the Mastershausen wind farm, four new wind turbines started operation at the beginning of 2013.
Enercon E-82 wind turbines with a hub height of 98 m and 108 m and a rotor diameter of 82 m were built.
In total, the Mastershausen wind farm (I, II, IV) now consists of 14 wind turbines and is currently DunoAir's largest wind farm.
Show Energy Yield
Turbines:
4 x E-82 E2 (2,3 MW)
Location:
Rhineland-Palatinate, Rhein-Hunsrück-Kreis, Kastellaun, Mastershausen
Further windfarms operating