Springe-Bennigsen wind farm (2009)
-

t CO2 avoided
-

German three-person model-households supplied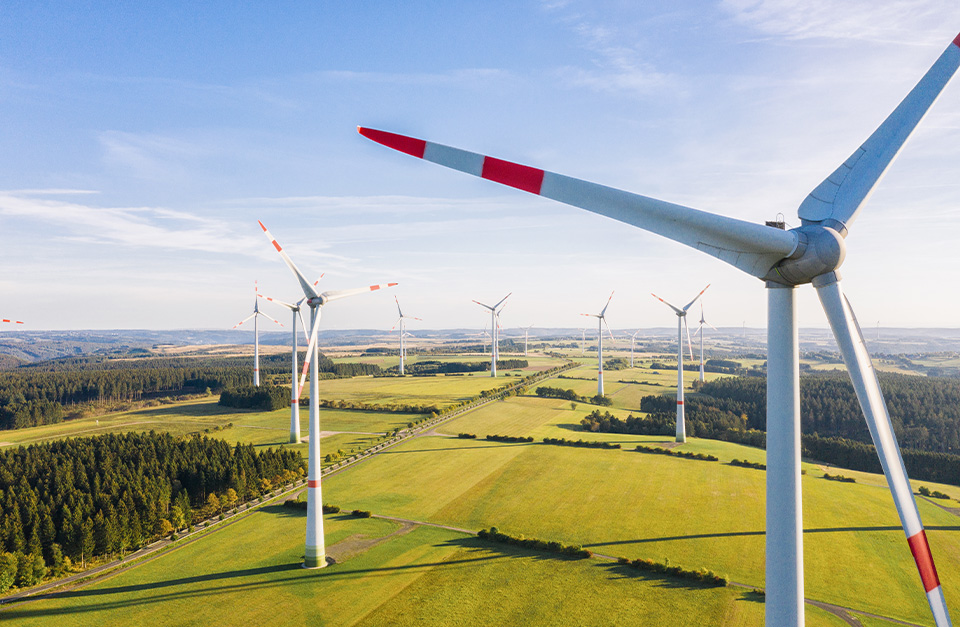 Springe-Bennigsen Wind farm
In February 2008, construction began on five Enercon wind turbines. The turbines are an example of how well, with optimum planning, wind turbines can be integrated into the cultural landscape. The five wind turbines with a hub height of up to 108 m are located on agricultural land where arable farming is continued without major restrictions or loss of land.
The Springe-Bennigsen wind farm will produce around 23 million kilowatt hours of clean electricity a year, saving 12,100 tonnes of CO2 and 12 tonnes of sulphur dioxide.
The farm was connected to the grid in January 2009.
Show Energy Yield
Plannings: 2007
Construction: Q1/2008
Commissioning:
January 2009
Turbines:
5 x E-82 (2 MW)
Operator:
Springe-Bennigsen GmbH & Co. KG
Location:
Lower Saxony, Greater Hannover, Springe and Bennigsen
| | |
| --- | --- |
| ESTIMATED YIELD | 23 MIO. KWH |
| CO2-SAVINGS | 12.100 TONNS |
SO2-SAVINGS
12 TONS
ELECTRICITY FOR 6.000 3-PERSONS HOUSEHOLDS
Further windfarms operating