-

t CO2 avoided
-

German three-person model-households supplied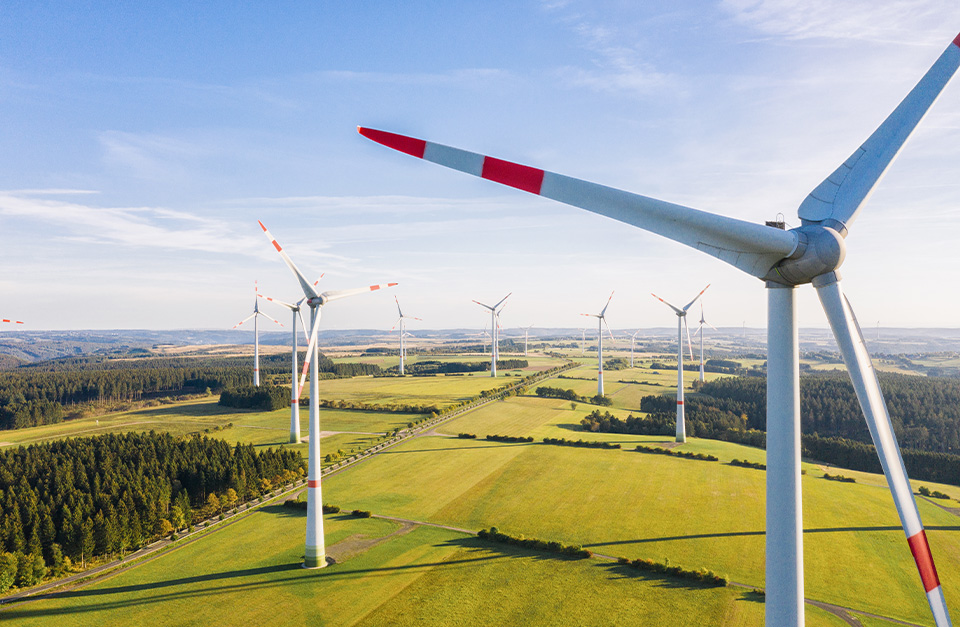 As the second Saarland project, three wind turbines of the type E-115 with a total output of 9.0 MW were planned and built in the municipality of Bous on forest areas of the SaarForst.
In July 2016, the permit application was submitted according to the Federal Immission Control Act. We received the approval notification in the fourth quarter of 2016.
After the grubbing for the construction of the infrastructure was started early in 2017, the further construction had to pause for a year and a half. During this time, a statement of the UNESCO for dealing with the World Heritage Site "Völklinger Hütte" was expected. But after the agreement with the Ministry, the construction of the three facilities could be continued at the risk of DunoAir in the early summer of 2018.
The plants were built in close cooperation with all institutions involved, so that the first plant could already be put into operation in autumn.
The generated electricity is fed into the grind via the nearby substation.
Show Energy Yield
Planning: 2015
Construction: 2018
Commissioning: 2018
Turbines:
3 x E-115 (3,0 MW)
Operator:
Windpark Bous GmbH & Co. KG
Location:
Saarland, Saarlouis County, Bous
| | |
| --- | --- |
| ESTIMATED YIELD | 21,5 MIO. KWH |
| CO2-SAVINGS | 11.900 TONS |
SO2-SAVINGS
11.600 TONS
ELECTRICITY FOR 5.550 3-PERSONS HOUSEHOLDS
Further windfarms operating