Substation Mastershausen II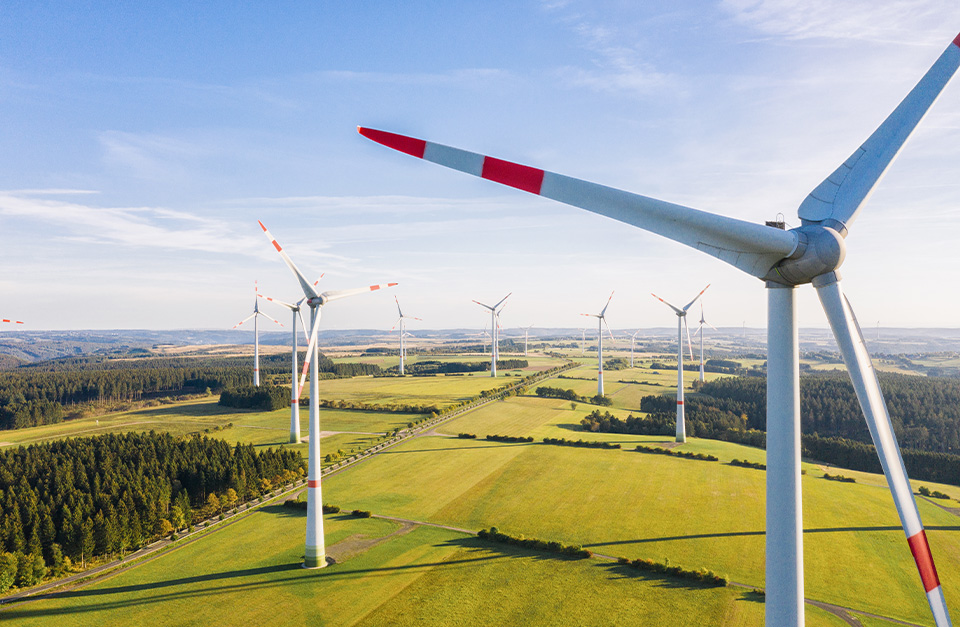 The Mastershausen II substation was built to relieve the ever-tightening medium-voltage grid (20 kV) and to feed electricity directly into the high-voltage grid (110 kV). Due to the further expansion of our wind farms in the Rhine-Hunsrück district, the intake capacity had to be increased significantly.

Connected feeders:

Windfarm Mastershausen IV (9,2 MW)
Windfarm Krastel-Leideneck (12,2 MW)
Windfarm Kappel (16,1 MW)
Windfarm Kappel-Faas (4,6 MW)
Windfarm Strimmiger Berg* (15 MW)
*Wind farms do not yet or not completely feed into the substation.
Planning: 2012
Construction: 2012
Commissioning: Winter 2012
Operator:
Windpark Mastershausen
GmbH & Co. KG
Standort:
Rhineland-Palatinate, Rhein-Hunsrück-Kreis, Kastellaun, Mastershausen