Krastel-Leideneck wind farm (2014)
-

t CO2 avoided
-

German three-person model-households supplied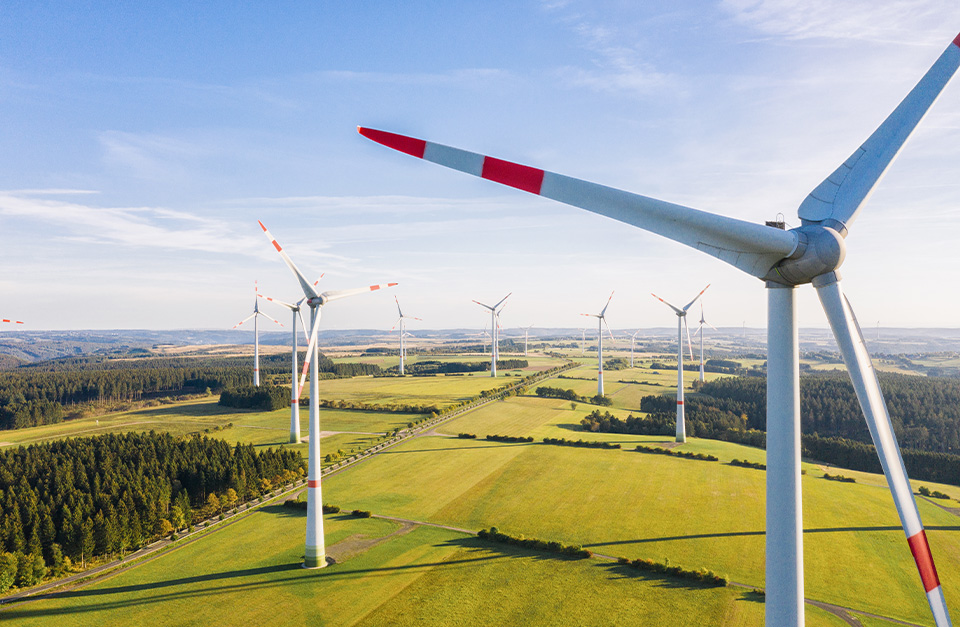 Krastel-Leideneck wind farm
Since 2.9.2014, the first rotor in the Krastel-Leideneck wind farm has been turning. Then, at the beginning and end of October, the second and third turbines were added. The fourth turbine was connected to the grid on 31.10.2014.
Since then, our first wind farm with Enercon E-101 turbines was installed.
The electricity produced is fed into DunoAir's own substation in Mastershausen.
Show Energy Yield
Planning: 2010
Construction: 2013
Inbetriebnahme:
Autumn 2014
Turbines:
4 x E-101 / 135 m (3,05 MW)
Operator:
1. - 4. Windpark Krastel
GmbH & Co. KG
Location:
Rhineland-Palatinate, Rhein-Hunsrück-Kreis, Katellaun, Bell
| | |
| --- | --- |
| ESTIMATED YIELD | 26,57 MIO. KWH |
| CO2-SAVINGS | 13,97 TONNEN |
SO2-SAVINGS
13,57 TONS
ELECTRICITY FOR 6.850 3-PERSONS HOUSEHOLDS
Further windfarms operating