Dahlem-Baasemer Wald wind farm (2016)
-

t CO2 avoided
-

German three-person model-households supplied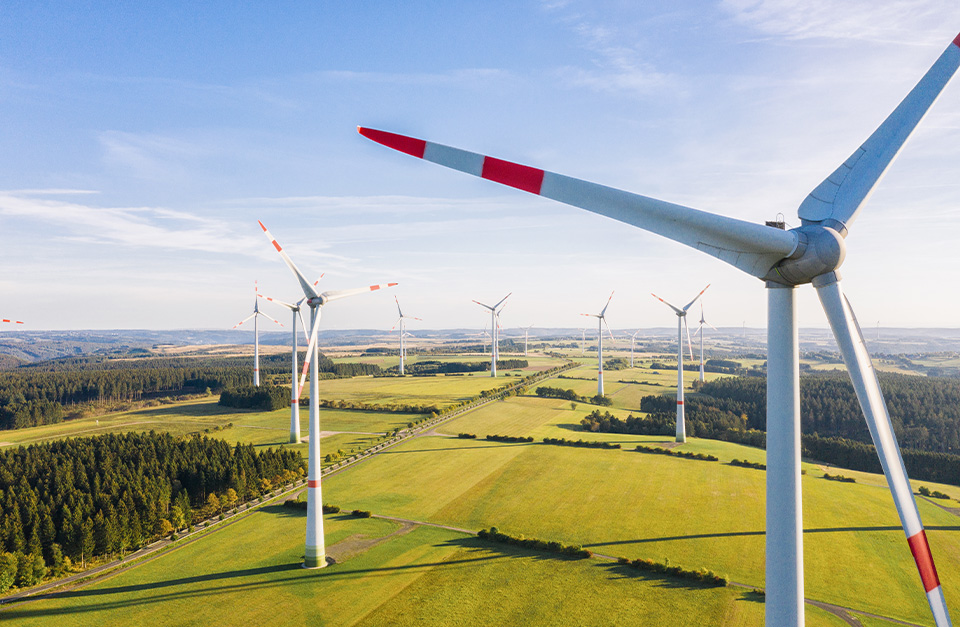 Dahlem-Baasemer Wald Wind Farm
In 2012, the municipality of Dahlem in the district of Euskirchen and signed a contract with DunoAir for the construction of wind turbines (WT) in the municipal area. Wind measurements taken over a period of 16 months from July 2013 confirmed our high expectations at one of the windiest locations in North Rhine-Westphalia. Since then, together with the community, we have collaborated closely on further developing the project. Site selection was an intensive process conducted under stringent criteria and telemetry data from our unique wildcat study was also extremely important.
The aim from the outset was to create as much transparency and acceptance as possible. On our own initiative we therefore decided to conduct the consent procedure with public participation. Due to various challenges, the Dahlem-Baasemer Wald project was split into a total of three subprojects.
Construction began with the granting of early approval for some of the WT from August 2015. We received the consents for the projects between January and July 2016.
The Dahlem-Baasemer Wald wind farm consists of eight Enercon E-115 WT, each with 3.0 MW and a hub height of 149 m, and two E-92 WT, each with 2.35 MW and a hub height of 138 m. DunoAir had its own substation built to ensure smooth a feed-in.
When official operation began after the building phase was complete, the environment minister of North Rhine-Westphalia officially inaugurated the "Dahlem-Baasemer Wald" as the state's largest woodland wind farm. Since December 2016, a total of ten WT have produced approximately 92 million kWh of electricity a year from wind power.
Show Energy Yield
Planning: 2012
Construction: 2015
Commissioning: Q4/2016
Turbines:
8 x E-115 (3,0 MW) /
2 x E-92 (2,35 MW)
Operator:
FP Lux Wind GmbH & Co. Dahlem KG
Location:
North Rhine-Westphalia, Euskirchen County, Dahlem
| | |
| --- | --- |
| ESTIMATED YIELD | 92 MIO. KWH |
| CO2-SAVINGS | 48.400 TONS |
SO2-SAVINGS
47 TONS
ELECTRICITY FOR 22.000 3-PERSONS HOUSEHOLDS
Further windfarms operating